Rangers!
Combat Arms: Reloaded is back online! Maintenance ended at 08:30 CET / 1.30.2018 23:30 PST. Changes to the game are as followed:
[Changelogs]
1.) February EXP/GP Boost Event begins.
2.) February Hot Time Event starts.
3.) A brand-new Attendance Event up for grabs.
4.) VALOFE Limited Edition items are now available in the Shop.
5.) Profanity Filter has been applied to Clan Creation.
6.) Equipment Loadout and Shop is now accessible while inside a Custom Match Room!!!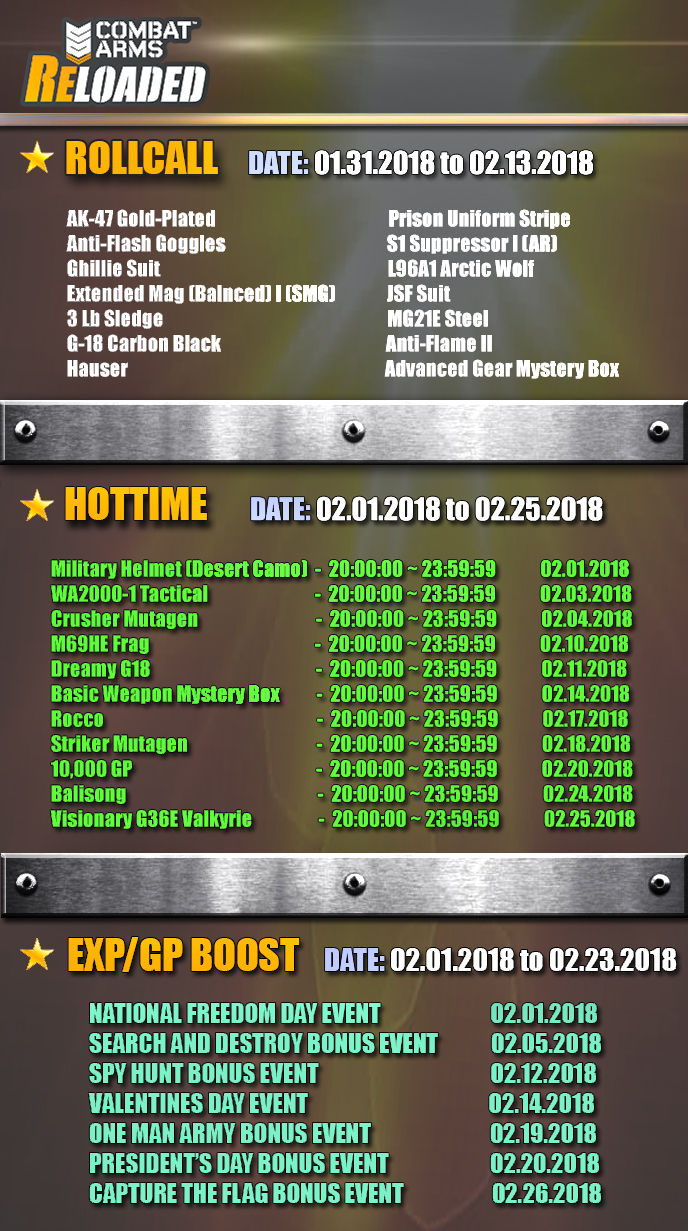 VALOFE Limited Edition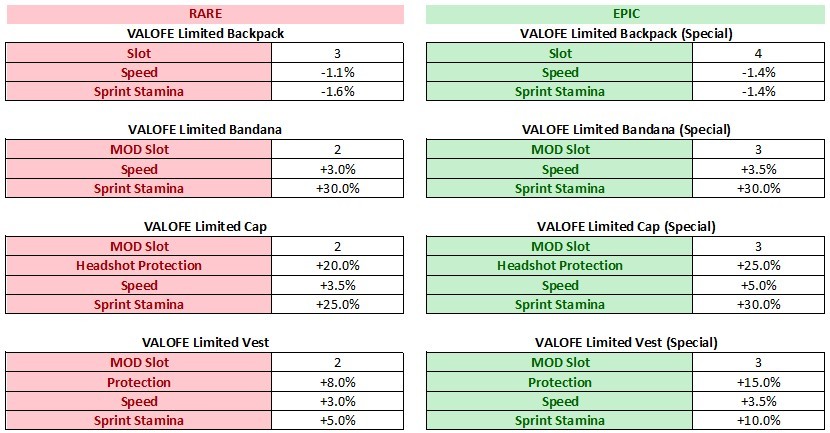 Important notes about the VALOFE Limited Edition Sale:
1.) These items will available in the shop until the end of February.
2.) All 1-Day duration Gears will be discounted by 30%.
Loadout and Shop in Custom Match Rooms
Due to popular demand, players can now access their inventory and the shop while inside a custom match room. Yes, it also works even if the game has already started or is still waiting to start. Please note that this feature is still subject to improvement over time.