Pure Combat
You want to compete in the game by skill purely!
In PURE COMBAT, choosing any weapon or gear will not destroy the balance, you can enjoy pure fighting,
which depends on your ability.
Consider the balance of the game and use the selected weapons and gears to confront other users.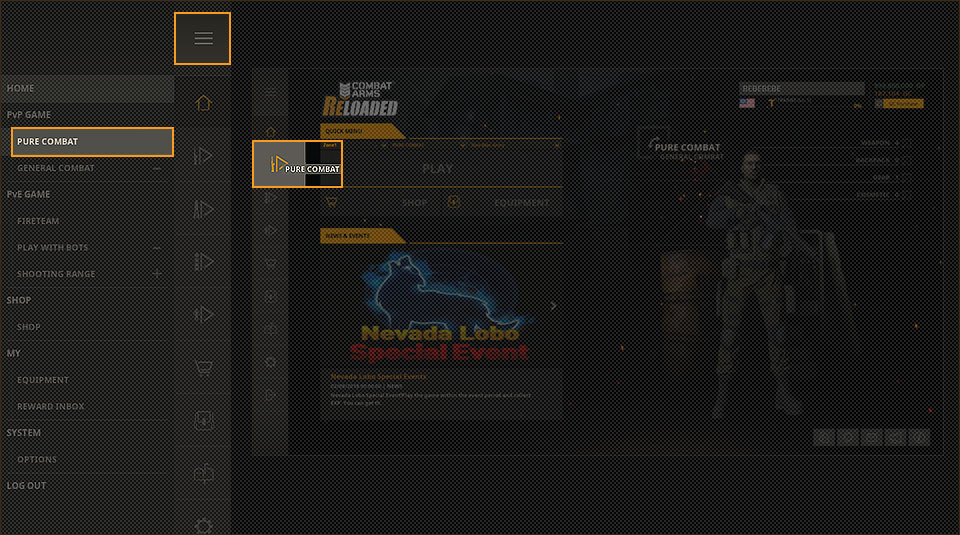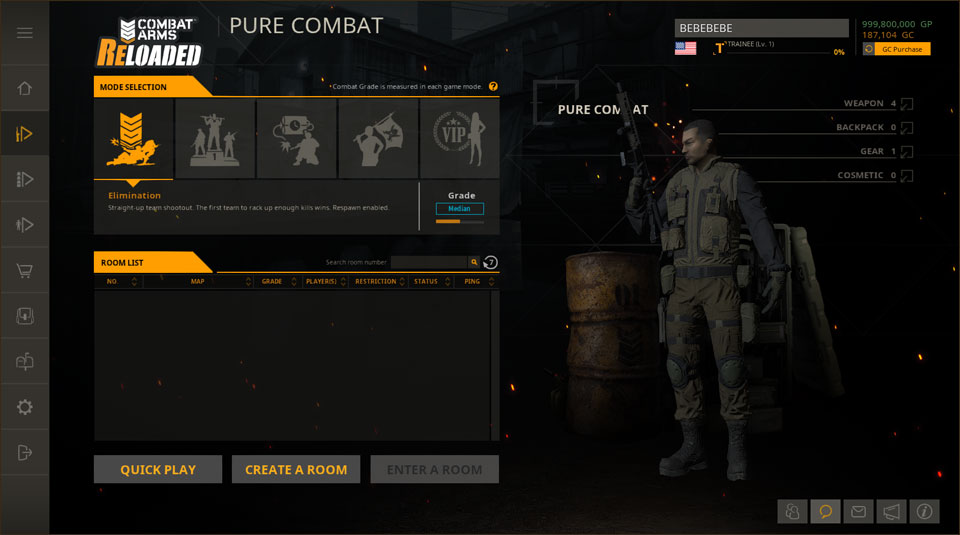 Elimination, One Man Army, Search&Destroy, Capture the Flag, VIP Escort!
There are 5 of most popular modes in Combat Arms: Reloaded available.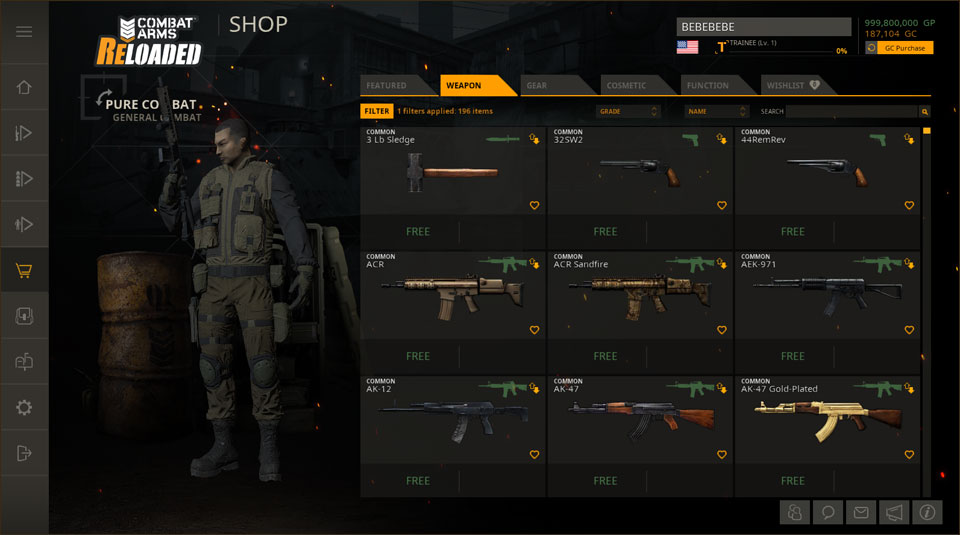 Also, corresponding weapon and gear for PURE COMBAT are all free.
Find the weapons and gear you want in the shop and equip them!
General Combat
The GENERAL COMBAT is the battleground for you, which seeks an extreme fight beyond the Pure Combat.
A more powerful weapon! More useful gear! More game modes!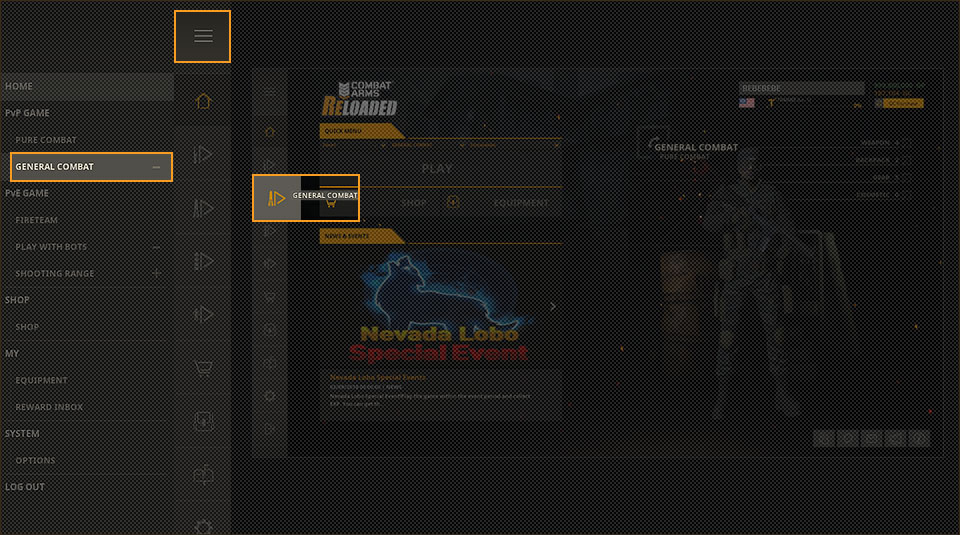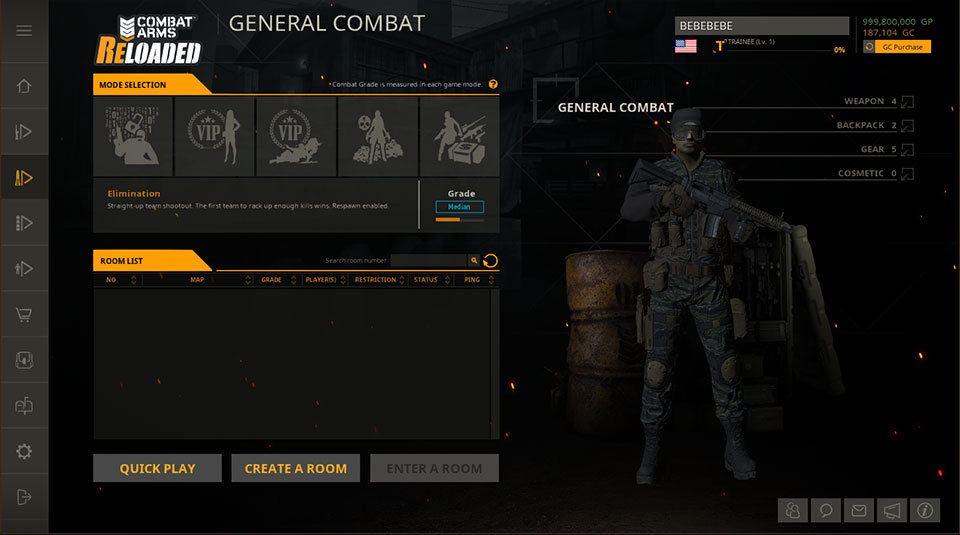 If you improved the combat skill with Pure Combat play, why not try out your abilities in GENERAL COMBAT where you can use almost all items?
The various 13 game modes that including 5 modes of Pure Combat are waiting for you.
Please enjoy the essence of Combat Arms: Reloaded.
FIRETEAM
Do you want to exterminate countless infectious zombies?

Do you want to challenge the thrilling mission of getting into the base of the evil enterprise NEMEXIS and extracting confidential information?

Combat Arms does not have only PvP game modes.
PvE game modes where the cooperation of players is required, that's FIRETEAM.
The FIRETEAM consists of 8 different maps of different games and is divided into defense type and progressive stage type.
Break through the difficulties with your congenial colleagues!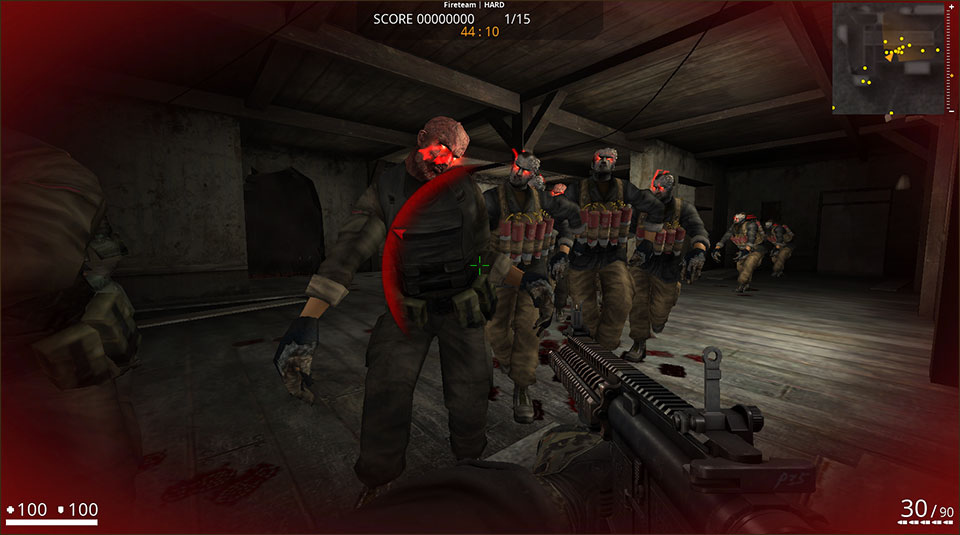 Ranked Match
How about participating to RANKED MATCH if your character reached to level 10?

RANKED MATCHES, where only RANGERS can participate at level 10 or higher, is operating on seasonal basis over a period of time and player acquire Ranking Points after 10 placement matches.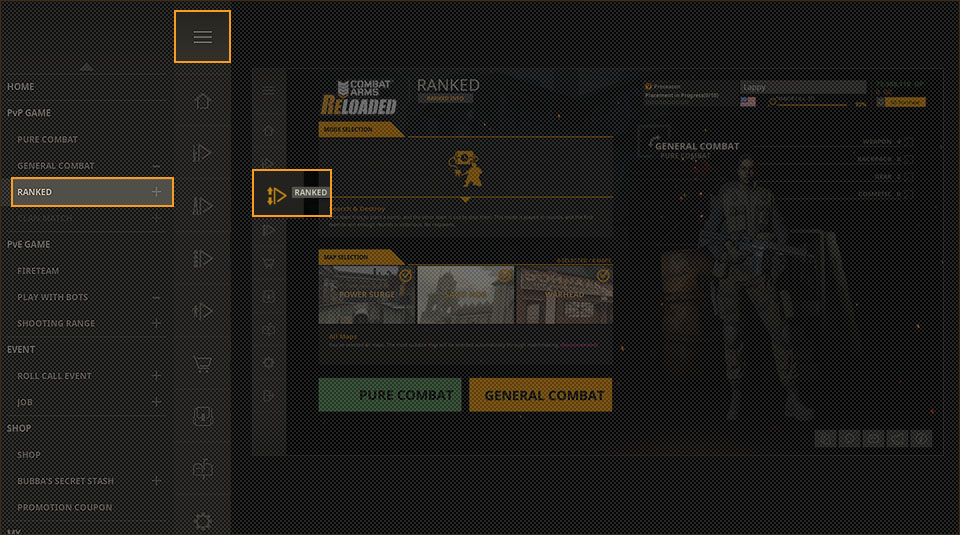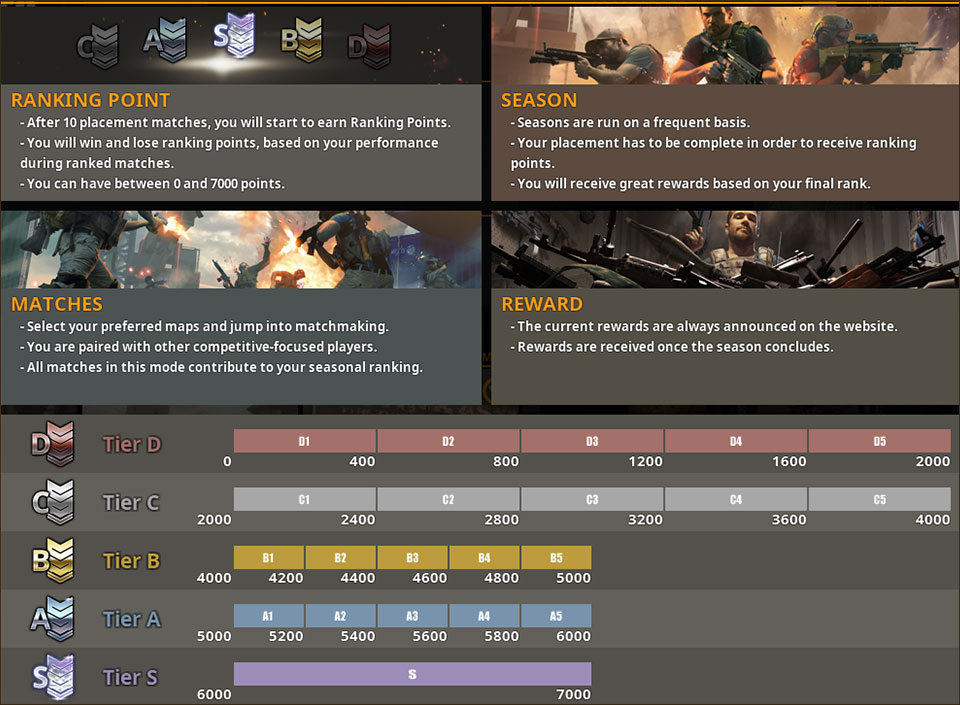 Collect Ranking Points to target higher Tire.
You can acquire various rewards according to your reached TIER witch the end of season.
Clan Match
Did you make a Clan with congenial friends?

If so, create clan groups with clan members to join the CLAN MATCH.