Squad System
There is a RANGER who wants to play more comfortable with friends or clan members.
If so, the SQUAD could be the answer.
Invite your friends or clan members to organize a Squad for up to 4 people and play together.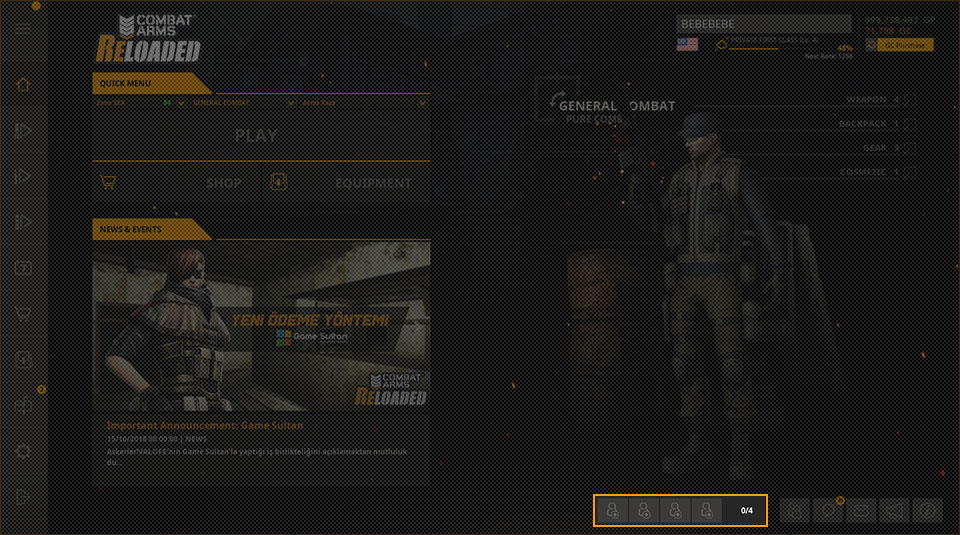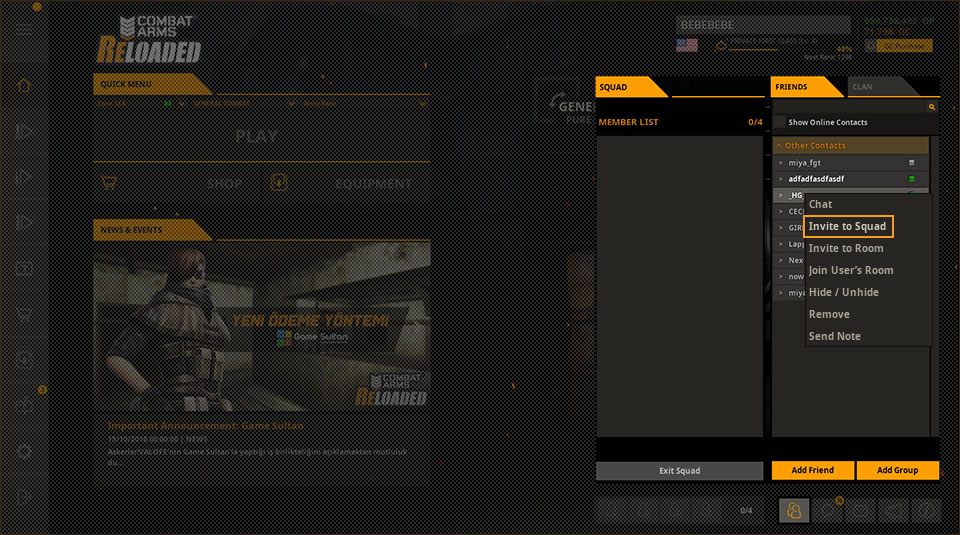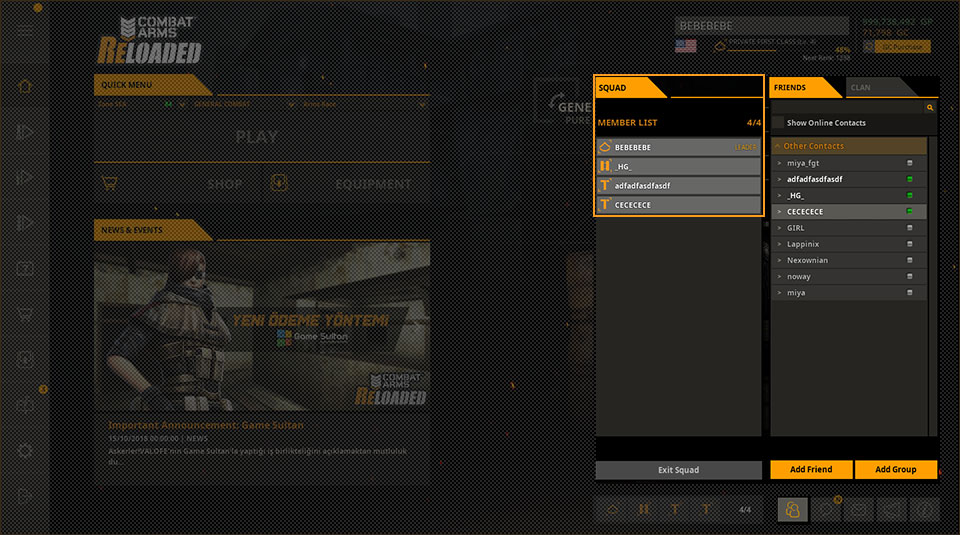 CGS
The Pure Combat and General Combat has CGS (COMBAT GRADING SYSTEM).

This is a system that converts the player's skill into points and divides them into 7 grades according to the section.
At first, you start with the Median Grade, but depending on the game play, the Grade may go up or down.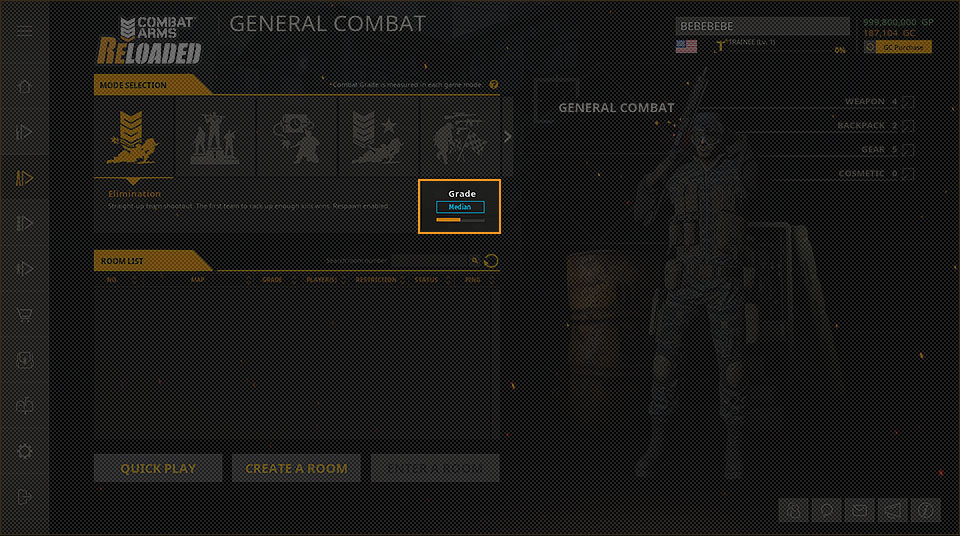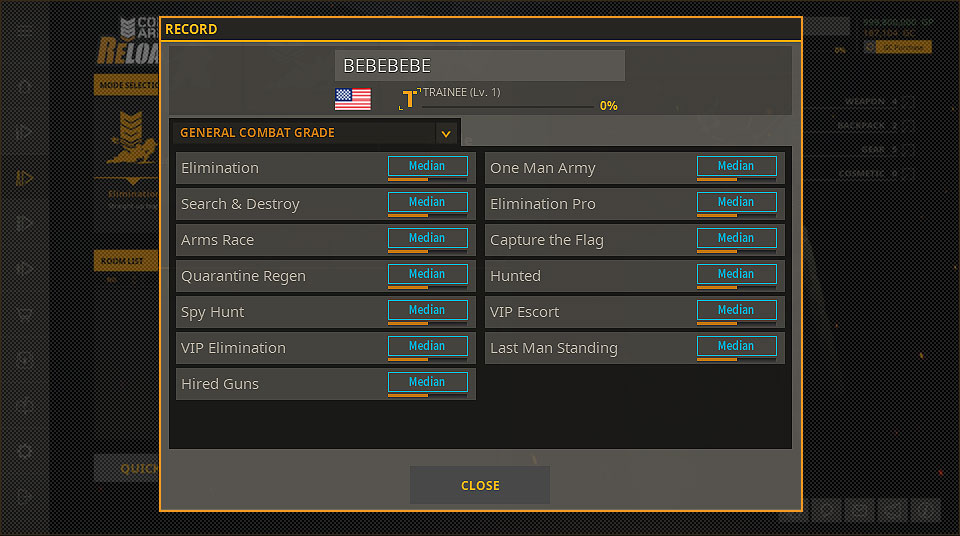 Basically, if the game is good, the points will rise and when the points accumulate, it can go up to the top grade.

The usage of the QUICK PLAY button will allow you to search for rooms with similar grades and enter them directly.

You will be rewarded when you first climb the top grade.

Reward items are assigned to specific game modes, the higher the grade becomes, the longer you can acquire the item.
Also, cause there is a set effect among reward items, you can enjoy more effects if you acquire various kinds of rewards.

Why do not you collect all the reward items?
Daily Job
Perform Daily Job given daily and get rewarded.
If you finish all of your Daily Jobs within a given number of hours, you will receive a full reward!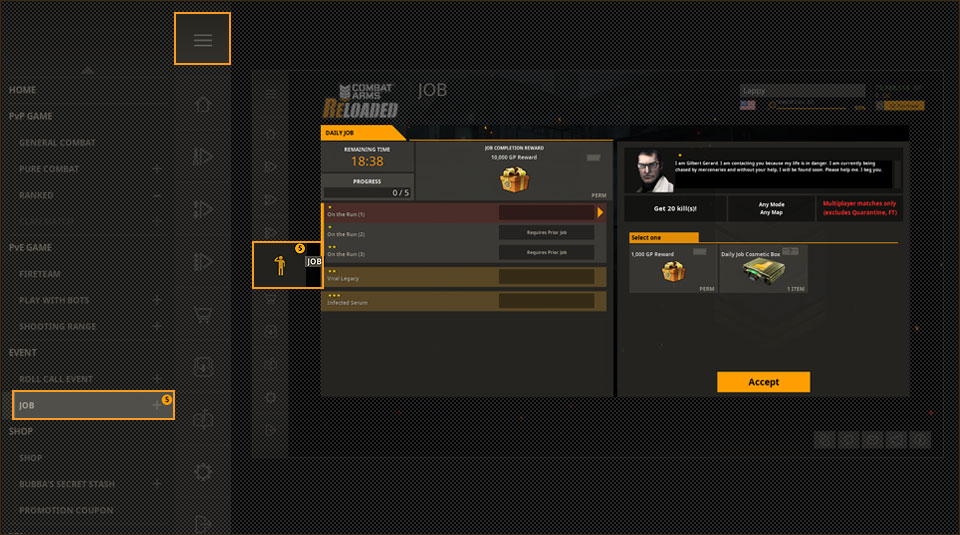 BSS
BUBBA'S Secret Stash is a store system that allows you to purchase up to 4 random items in 7 boxes.

You can see the remaining items each time you open one box, and you can reset if there are only items which you don't like.

When you buy a product, you accumulate special points, and when you use special points, you get the chance to get better products.